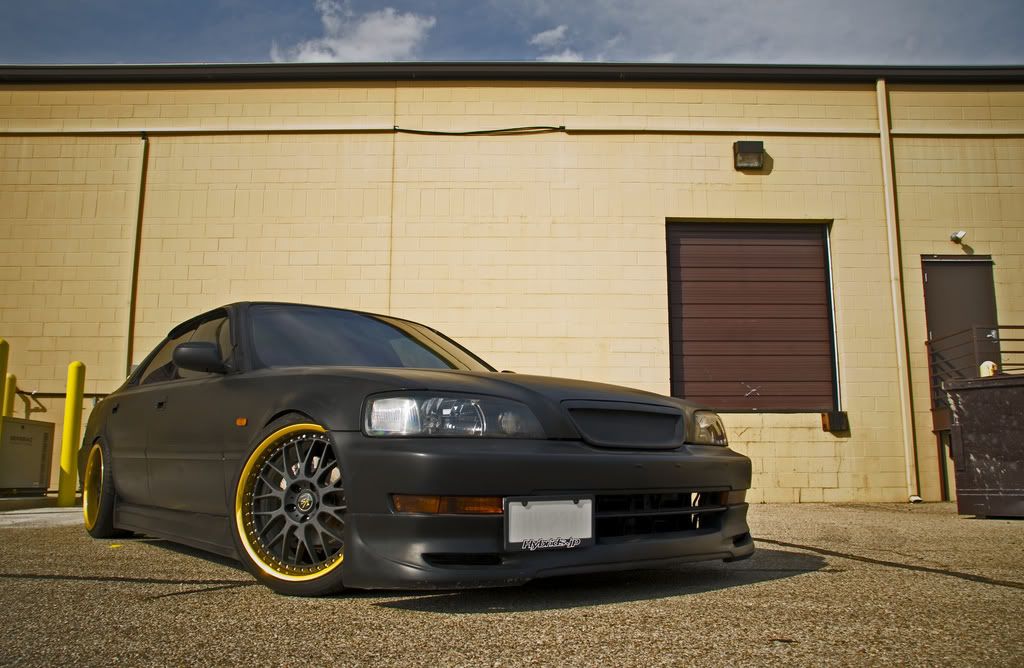 Did you see what I did with that title there? Yeahhh….Anyway, sorry for the lack of updates the last two days, it's not that I haven't been trying to update it's just that I felt that the Nisei post deserved more attention than just one day's posting and then going into the archives. That and there might have been a night where I totally fell asleep but still, the Nisei post is definitely the most important news for the week…Moving on…
So I spotted this car over on VIPstylecars.com and thought it deserved a mention. The car itself, without the styling, is uncommon enough as it is. You just don't see many TLs of this generation on the road anymore let alone modified to any extent. The first and most obvious change is the satin black paint. There are a couple VIP-themed builds out there with this type of paint, but you can count them with one hand. Number of TLs with this paint? Uh, probably just this one…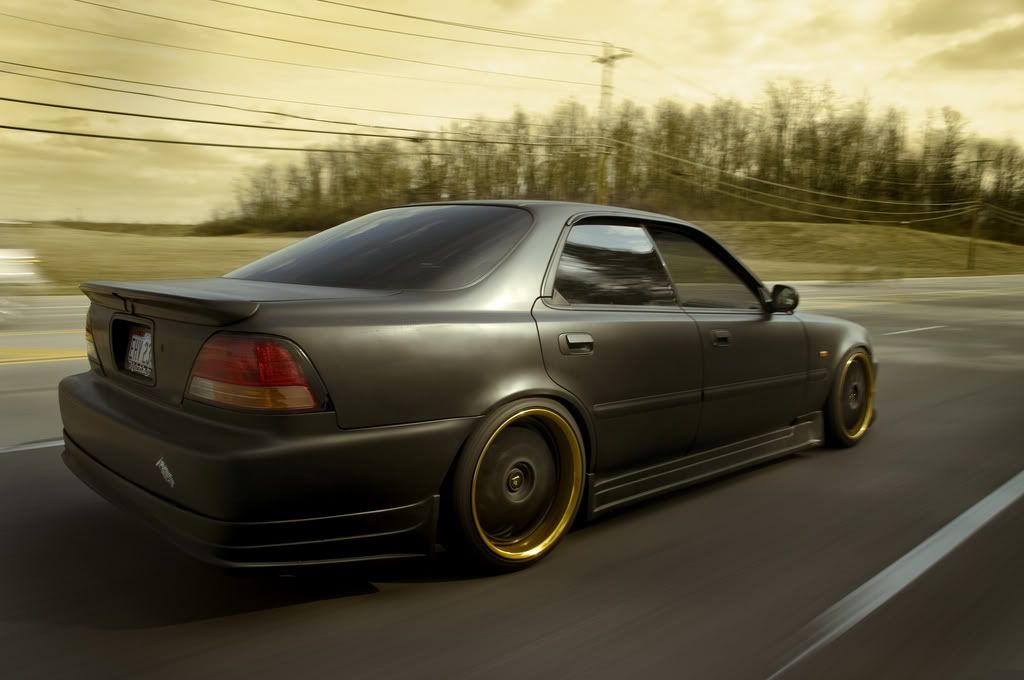 Many who put so much work into custom fitting all these parts onto a car would probably refrain from using a satin black. Reason being that it might pull too much attention away from the parts itself, but the owner states in his thread that it's painted this way because his other car, an RX-7, also shares this black…
Great shot of the NSX brake swap…Would have been really cool if it was gold like the lip of the wheel…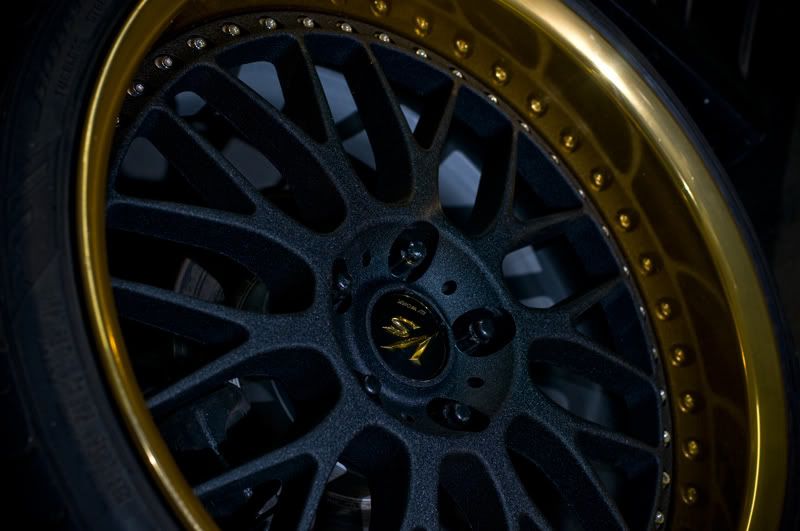 I absolutely love how the wheels came out. The wrinkle finish is definitely something you don't see all the time and it adds to the extensive list of custom work on this 1st generation TL…Also note that the fitment is awesome too.
There are alot of people out there that will hate on this car or say that it's not "VIP". You can't please everyone you know…This is a perfect example of building something for yourself and not really worrying about what people think. VIP or not, it's definitely unique in it's own way. Personally, I really like it. The wheels set it off for me. The kit doesn't fit all that well but it adds to the character of the car. Paint is okay, he could have painted it or left it the original color it was (Original below…) and both would have worked…
The owner says it has a high compression motor and built tranny in there too. He didn't have any engine shots but with all the custom work and what he did to his other car (LSx-powered FC3S), I wouldn't be surprised. Props to this guy for thinking outside the box….Great job…
Credits go to OJ SANTIAGO for the photos.
Back tomorrow with another update….
Categories: Random