Photo courtesy of alexisthemovie…
I bet you guys are here looking for HIN coverage. Unfortunately, I didn't get a chance to go. I don't think I was particularly busy, but I didn't really plan to go unless some of the homies hit me up to go or something. My phone didn't ring so I ended up doing other things. I'm hearing from those that went that it was a pretty decent show though. Some even said that it's the best that it's been in years. Which is a good sign considering it's under different ownership now. Maybe the new crew running the show hit the mark and will continue to throw good HIN events from now on. If you guys were wondering why it was smaller than usual, that's because it was intended to be so. That's also why it was outdoors because the new owners wanted to save money. Guess it worked out for them from all the positive feedback I've been hearing about it. Almost makes me wish I had gone and saw for myself…I never really had too much of a problem attending the shows. Showing is different though, I doubt I would do a show again after I had something stolen from out of my car the last time I showed and usually it's a little too crowded and people are all leaning on cars and shit trying to take pictures of so-so looking girls. As far as just going and checking it out it's usually never been that bad. The only complaint I would have about it would be that it was so crowded at times that you couldn't even walk around or look at cars indepth. Having the show outdoors might have solved that problem though…
Alex usually takes some pretty good pics but I guess he hasn't uploaded the ones from the actual show so I didn't get a chance to jack his pics and post them here…=P
On another note regarding the post from over the weekend, I glanced at the search stats again and found some more interesting stuff….it's no fuckwheel, even though the term does appear once again, but definitely noteworthy…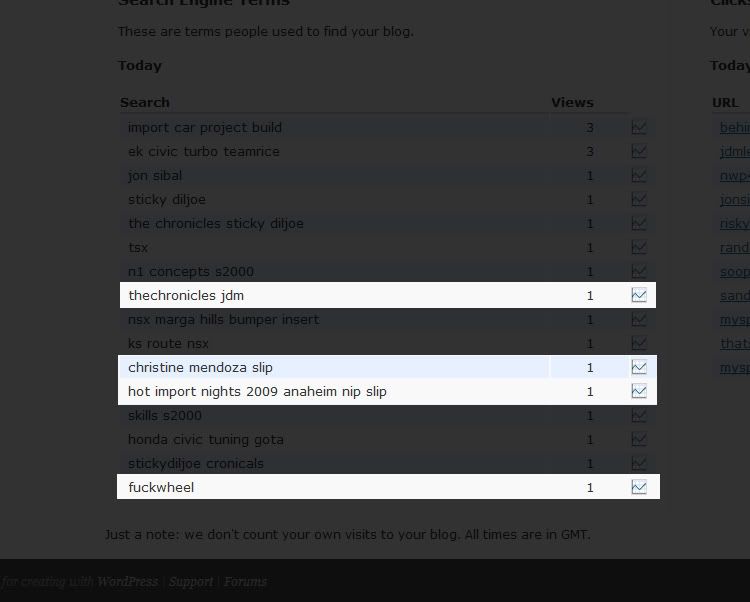 Yes folks, I am officially "JDM". Though I am said "JDM", I don't have any nip slip pics from HIN Anaheim 2009 so sorry to whoever the pervert was that searched that. I also don't have any pictures of Christine Mendoza slipping on anything either. Though I have seen pics of her in some precarious positions where it may have looked like she slipped while aiming a water hose on herself. If you're looking for a nip slip from her well……I don't have that either. Do try to type in "nip" next time though when you search. Maybe there's a video of one of her photoshoots in a kitchen where you may find your unicorn at the 3:40 mark….so I hear…..
Here's a pic to keep you occupied in the meantime….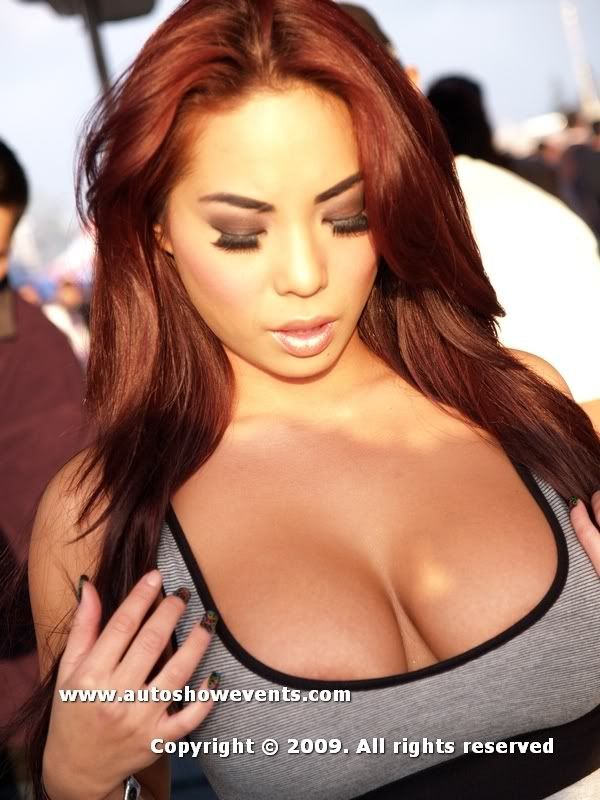 …I think she's looking for her nail…haha…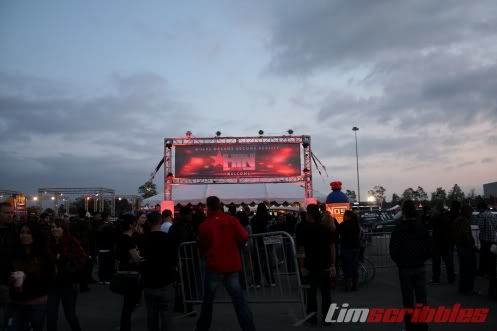 If you guys are looking for HIN coverage and not just nip slips, my little cousin actually went and took pics too. He's just a young buck and barely getting into the whole scene but he did manage to capture quite a few shots from the event. I remember when I was his age and going to shows like this. I was too busy holding bags of free shit and stickers or whatever that I didn't even have any hands free to take pictures.
Let's send some traffic his way…If you don't like his pictures, please feel free to tell him to concentrate more on taking pics of asses and boobs.  The last line is there just because people generally search for "assess and boobs" online and guess what's gonna show up? stickydiljoe.com…..
HIN Anaheim 2009 Coverage by timscribbles…Part 1, Part 2, Part 3, Part 4, Part 5
Categories: Coverage, Personal, Random